A bit about me....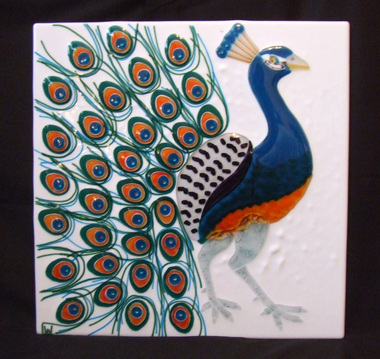 Fused Glass Advanced Winner of Craftex at Trades House Glasgow
Born in Glasgow some moons ago I have had the privilege of working, living and travelling the breadth of the UK for most of my life. But since my previous career had no baring what so ever for anything creative I decided to take matters into my own hands to pursue a new career path using my passion for art. And so I returned to none other than my birthplace to complete my Glass studies from further afield. I have since laid my hat on the beautiful Coastal part of Moray in North East Scotland.
It is here you will find me in my 'wee' studio beavering away except when I'm out fulfilling commissions, tutoring workshops, attending events or collaborating with like minded artists or other professional bodies about up and coming projects. There's always something to keep me busy! Not forgetting of course that I could be out exploring and taking the millionth 'Kodak' moment for my cause, which may or may not become the source of inspiration for my next masterpiece. Inspired by all the surrounding natural beauty and wildlife on my doorstep what better place to be than here.
Even in my formative school years success was awarded to me, winning competitions and the likes plus works exhibited around the UK and internationally for that I am proud to say. I owe my gratitude to two wonderful art teachers who were my mentors and very successful artists in their own right. Imagine me shamefully declining an offer to persue my studies further with them in their own studio....What was I thinking of?! I can only blame my youthfulness!! Subsequently I have largely been a self taught artist over the years in a variety of different mediums. Arguably these skills have more or less been untapped until I discovered these could be applied to other mediums like my new found skills in glass and ceramics. Incidently, unbeknownst to me until recent times my Great Grandfather was a glass worker in his heyday! So perhaps the calling was there deep down! Discovering the medium of Glass has been a personal journey for me. It is an extremely fascinating and somewhat challenging material to work with but I have proven success with it and will continue to explore its potential in my future works.
The Wild Hare Glass name was born threefold. First of all I am not alone in my love of this elusive mystical like creature with long gangly ears and legs that seems to create quite a stir in many an artists' portfolio including my own! Then secondly winning a Highly Commended award from the Kelvingrove Art Gallery and Museum in Glasgow for a drawing of a 'Hare' no less back in the nineteen canteens! And last but not least, well with a surname like Warren.........need I say more!
Whilst the immediate pleasure is all mine in designing and crafting custom made pieces using my own unique style it gives me immense satisfaction knowing that some of my work has been described at best as 'amazing', 'stunning', 'fantastic' with a cursory number of 'wow's' along the way. Of course I hope that some of you will equally find my work as pleasing to the eye as others clearly have!
---